Anthony Scaramucci was the much-lauded replacement Communications Director for President Trump in 2017, after the departure of Sean Spicer. But the honeymoon did not last, and after just eleven days "The Mooch" as he is known, was out of the White House. 
Since the ill-fated trip to Washington D.C. the New Yorker has returned to his native city and to his career in finance. 
After starting his career at Goldman Sachs, Scaramucci founded SkyBridge Capital in 2005. The fund management company describes itself as a "global alternative investments firm" – and for Scaramucci a big part of that is cryptocurrency like Bitcoin. 
"I'm looking more into the digital currency space because of what's going on with fiat currency right now," he told CGTN Europe. 

CLICK: THE SCIENCE SHOW YOU NEED IN YOUR LIFE
This week Bitcoin reached a record high price on exchange markets, but despite its apparent profitability and growing reputation as a digital safe haven, there remain many skeptics. 
Scaramucci, however, is not one.
"Well, let me just point out that I'm a skeptic of most things, and so when I return to my organization after my White House firing, I spent about two and a half years researching cryptocurrency.  
"And so it's not like I just waded in blindly. I think I have a much better understanding, or our team does, of how it's operating, why it should be heading into a more mature phase," he said. 
During the pandemic, gold was the target for many investors – as it traditionally becomes in times of market turmoil. The theory goes that gold is physical, and consistently sought after. But Scaramucci said that space could be occupied by Bitcoin in future crises. 
"As it becomes more acceptable, it's an interesting inflation hedge," he said. 
"I could see it as a replacement for gold. Our firm, in 2009, we had about a 10 percent position in gold. I'm not saying we would get that high on something like Bitcoin, but there's no reason why we couldn't have Bitcoin in the mix," the former White House staffer continued.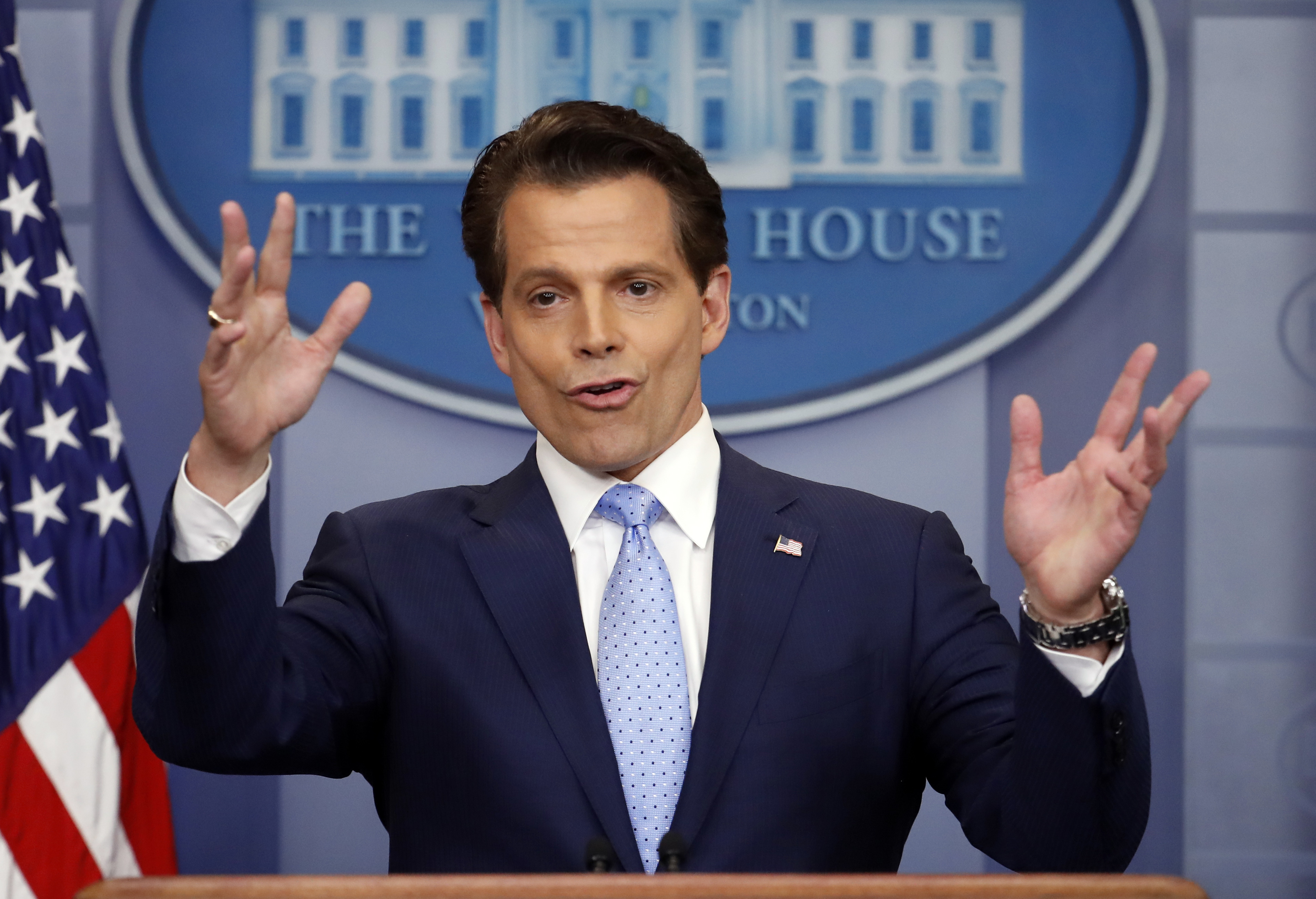 Scaramucci held several press conferences in the famous White House Briefing Room / AP Photo/ Pablo Martinez Monsivais
Scaramucci held several press conferences in the famous White House Briefing Room / AP Photo/ Pablo Martinez Monsivais
As well as trading, Scaramucci is one of many former White House or Trump Administration staff who now disparage the 45th President of the U.S.. 
As Trump continues to claim election fraud – claims that have yet to be backed in various court actions  – Scaramucci said it's all part of "a con."
"Look, he's looking to raise the money, I mean, it's all it's all about a grift and it's a con," the former insider said. 
"This nonsense that there was a fraudulent election has been rebuked by the Attorney General. It's been rebuked by the Department of Homeland Security… you can't hack paper ballots. It's just not hackable."
So what did happen? 
"The guy got shellacked."
"He lost by seven million votes. Five states flipped as a result of his incompetence," Scaramucci said. In that case, why have so many Republican lawmakers not yet publicly rebuked him?
"I don't understand why my fellow Republicans are so afraid of him. That's the only thing I don't get.
"I don't know where these guys grew up, but they shouldn't be taking that guff from him the way they are," he told CGTN Europe.