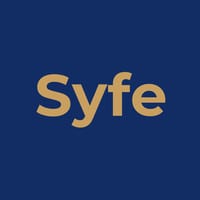 Today, Singapore-based digital wealth manager Syfe announced the successful closure of its SG$25.2 million (US$18.6 million) Series A funding round. The investment round was led by Valar Ventures, a VC fund for high potential FinTech companies.
The capital injection will enable Syfe to accelerate its journey toward reshaping the future of investing and saving in Asia. The funds will be used to enter new markets, develop new products and services, hire top talent, and enhance Syfe's technology platform.
Other participants in the round were Presight Capital, and existing investor Unbound, the UK-based investment firm that led Syfe's seed funding round in July 2019.
Dhruv Arora, Founder and CEO, Syfe enthused, "We are delighted that Valar Ventures, with their wealth of experience in building successful fintech companies globally, has joined our mission. This fundraising is a pivotal moment in Syfe's journey and reflects our investors' confidence in our team and vision."
"The need to invest for the future has become even more evident during these times of increased uncertainty. Since the beginning of the year, we have seen our customer numbers and assets increase by ten times and this fundraising allows us to sharply accelerate our growth to help even more individuals plan, save and build their wealth for the future," he added.
Founded in 2017 and publicly launched in July 2019, Syfe's digital wealth management platform is said to challenge the status quo of sophisticated wealth management resources typically being available only to high-net-worth individuals or institutions.
Valar Ventures has in the past led early funding rounds of global FinTech companies like TransferWise, Xero, and Europe's digital bank N26.
Andrew McCormack, Founding Partner, Valar Ventures elucidated, "The potential of Asia as a region – with a fast-growing number of mass-affluent consumers aiming to grow their wealth, combined with the pedigree of the team and strong traction makes Syfe a very compelling opportunity. We look forward to partnering closely and contributing toward Syfe's growth trajectory."
Syfe is licensed by the Monetary Authority of Singapore (MAS) under a Capital Markets Services (CMS) License (CMS License No: CMS100837) for conducting retail and institutional fund management activities.
Shravin Bharti Mittal, Founder and CEO, Unbound apprised, "Unbound invests long-term capital in disruptive technology companies and is committed to helping them create a lasting impact. Since its launch in 2019, Syfe has consistently exceeded our expectations and we are excited to double down on our partnership. We believe Syfe is "one to watch" as consumer demand for new ways to save and invest continues to grow across Asia."